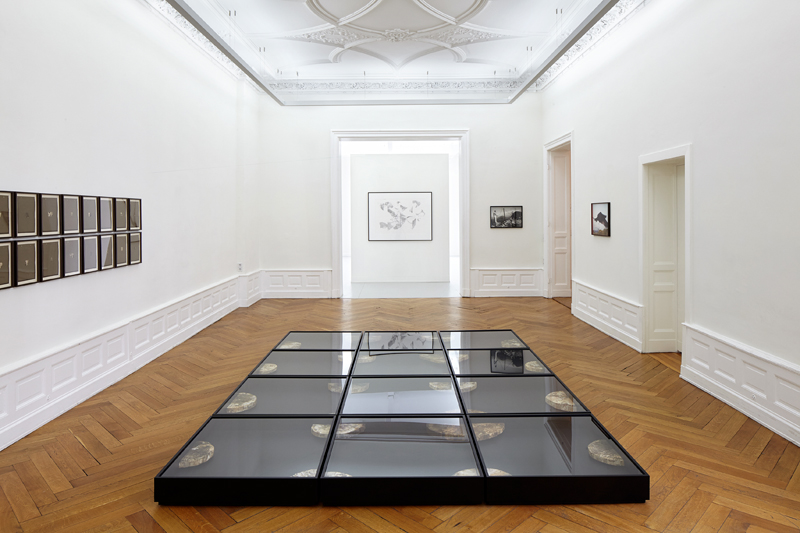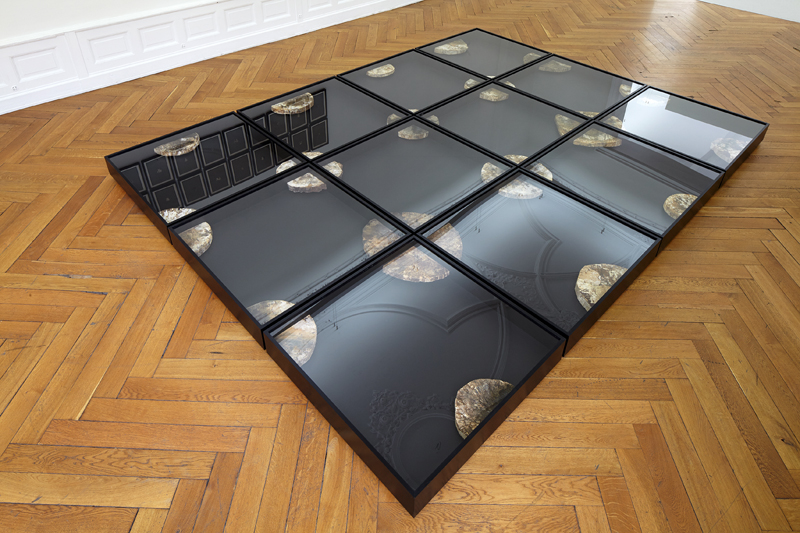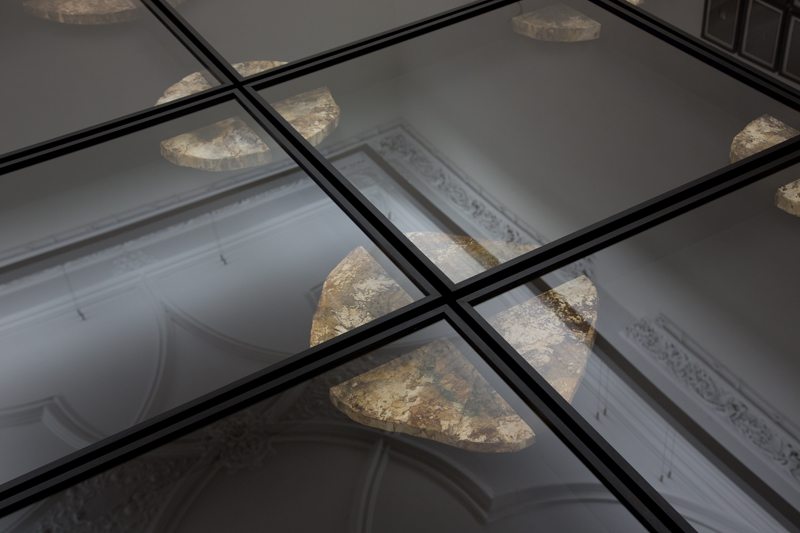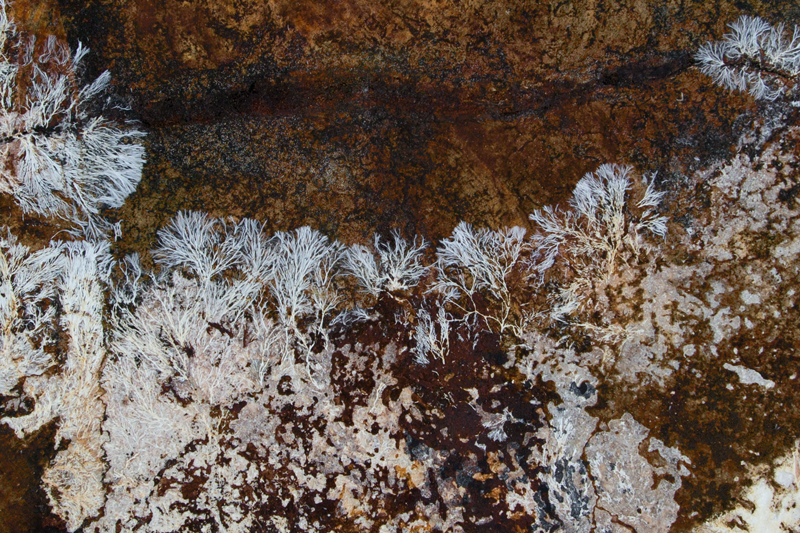 MEMORY



Kunstsaaele, Berlin, 2014
Memory: a process by which information is encoded, stored and retrieved; retaining information over time. Twelve vitrines contain tree discs collected from continents around the world.
Upon close inspection, the tree discs are deliberately infused with fungi creating a unique fossil mosaic. Memory seeks to archive the worlds' forests, but in doing so imposes an anthropocentric system on nature.
The arrangement of the vitrines creates a grid like structure, dividing the tree discs by right angles; the natural elements of the fungi and wood lay encased and preserved under glass, inaccessible and unattainable—far removed from their natural state but archived, encoded and stored for eternity.