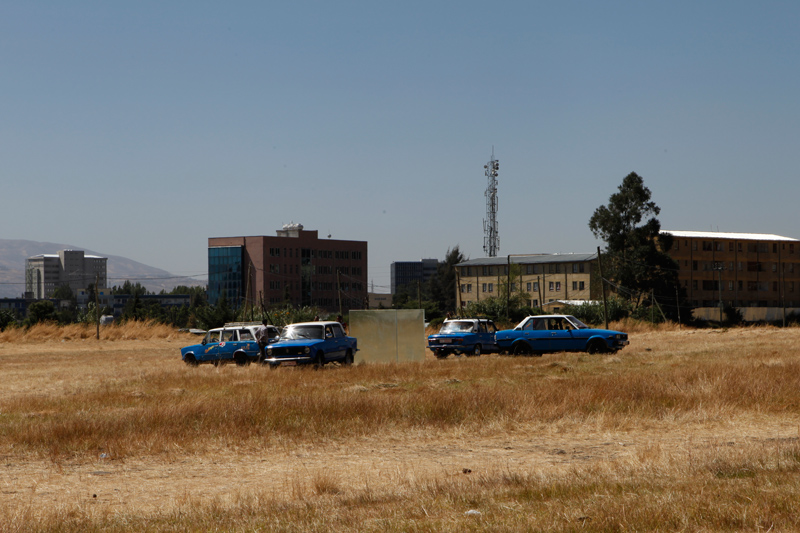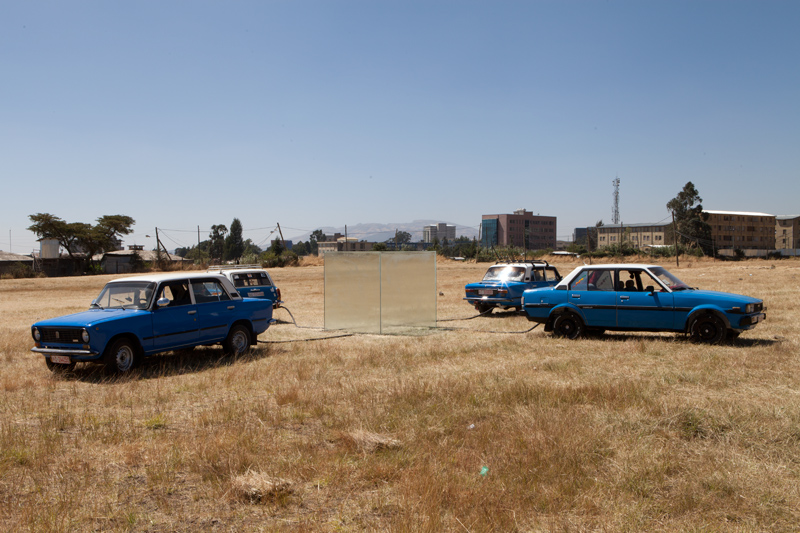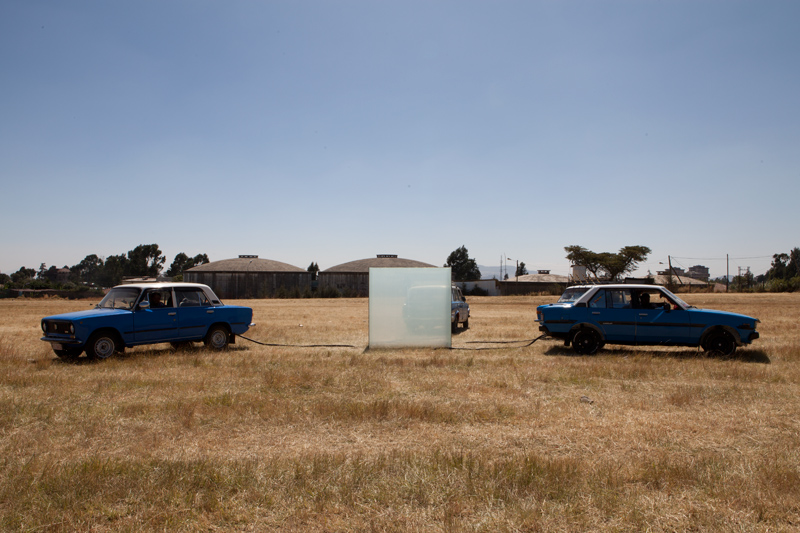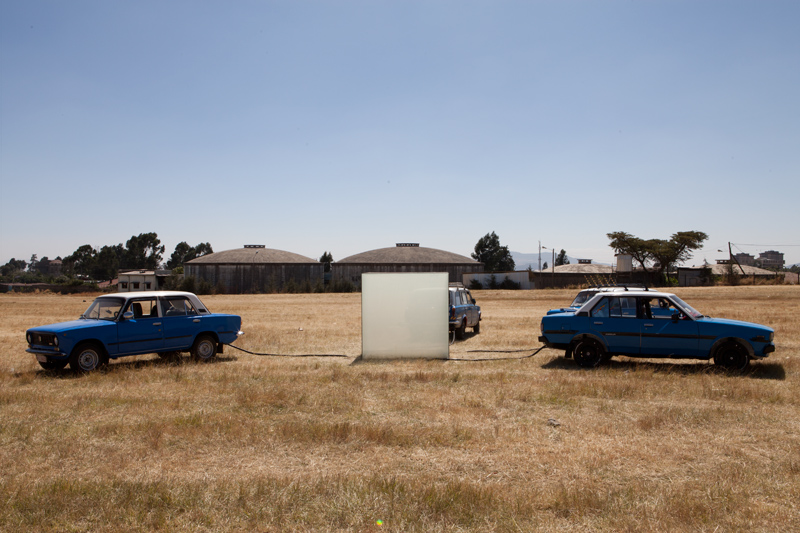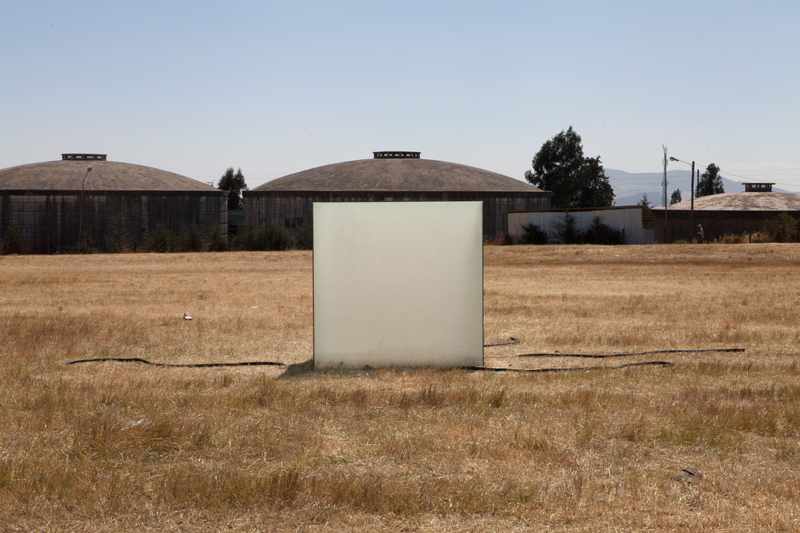 FUME



Addis Ababa, Ethiopia, 2012
The installation Fume deals with processes of rapid urbanization and industrialization that are currently taking place in many developing parts of the world. As development takes off in Addis Ababa, a thin haze hovers over the city—the residue of petrol coats the tongue, mouth and nostrils and leaves a thin film of grease on the skin.
Exhaust from four taxi cabs is collected in a glass cube. The glass cube serves as transient sculpture in a public space as well as a exemplary micro-cosmos of the city.
The work was realized in collaboration with Malte Bartsch.