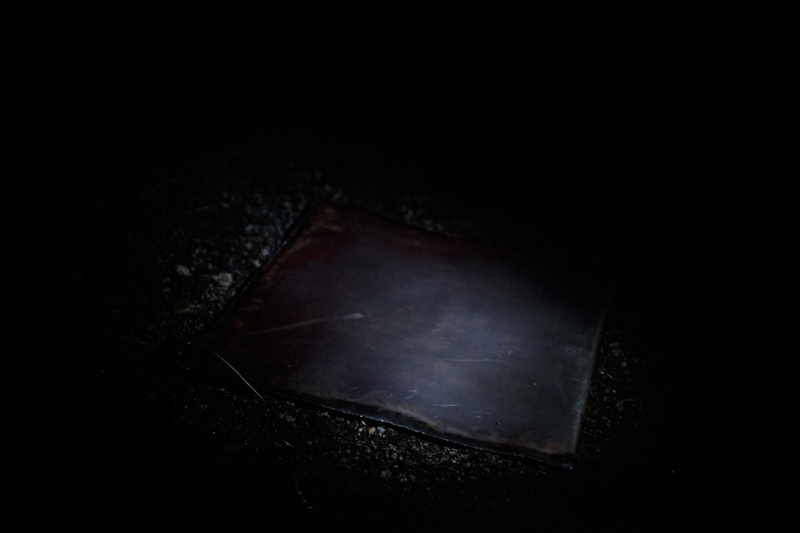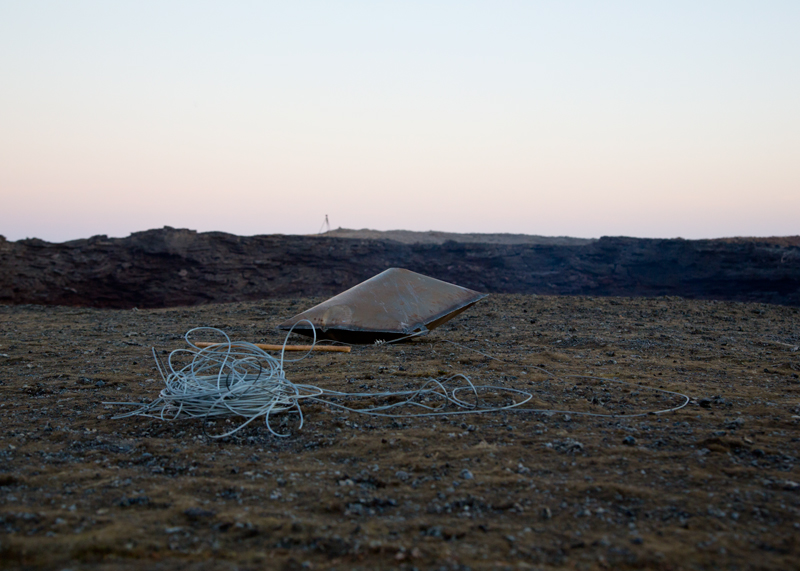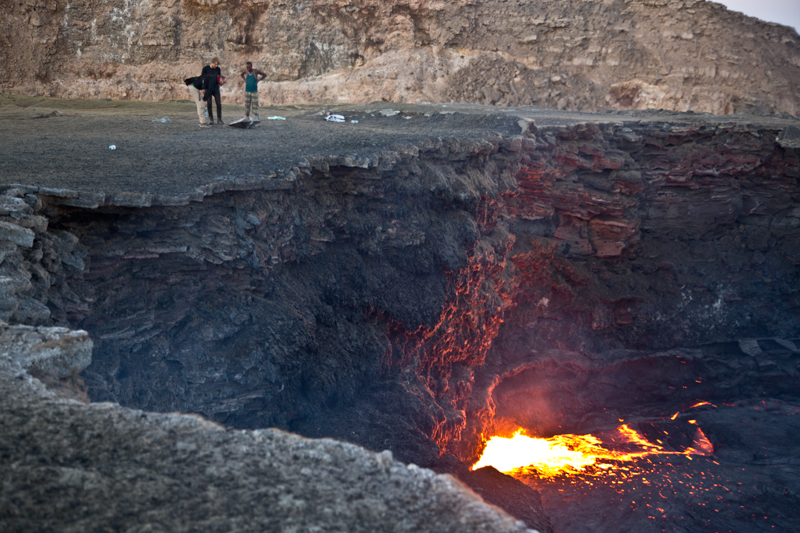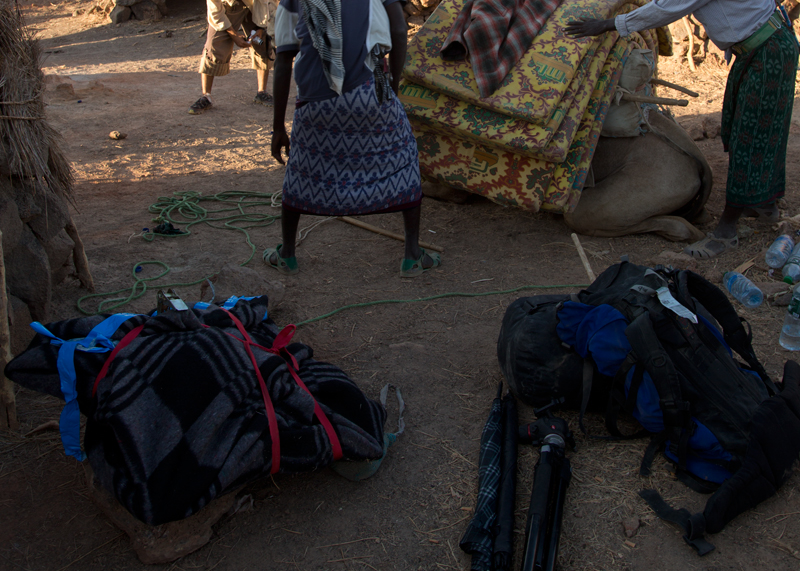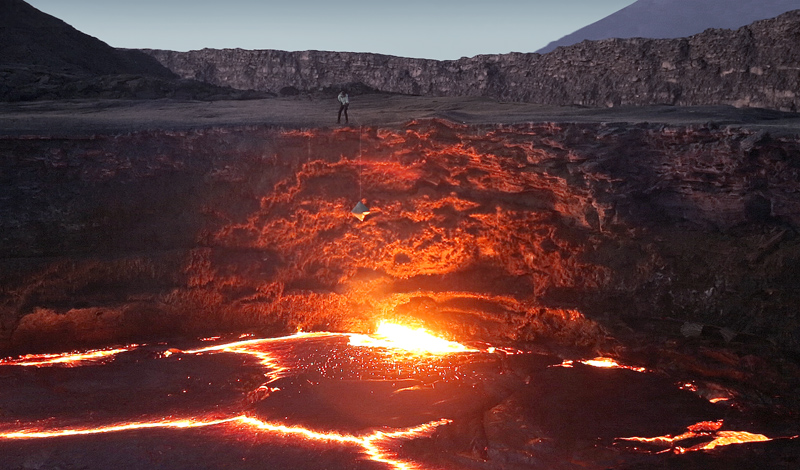 ERTAALE



Erta Ale Vulcano, Ethiopia, 2013
In the work Ertaale, two steel plates are welded together to create a flat vessel and filled with water. The vessel is lowered into the centre of the volcano.
Hovering above the scorching heat of the boiling lava, the trapped water begins to vaporize building enormous pressure that swells the steel plates causing them to eventually burst.
100 meters below sea level with average temperatures of 35 degrees Celsius, the Danakil desert is the hottest and most inhospitable climate on earth. The smell of sulfur is suffocating, sand and grit line every crevice of the body—one can only glare out half blinded at the expanse of baking salt flats. Standing over Ertaale, one feels infinitesimal in the face of mysterious and impressive natural forces. The work was realized at the Ertaale volcano in Danakil, land of the Afar people in the remote northeastern corner bordering Ethiopia, Djbouti and Eritrea.
Photograph (60 x 35 cm), Fine Art Print, 2013