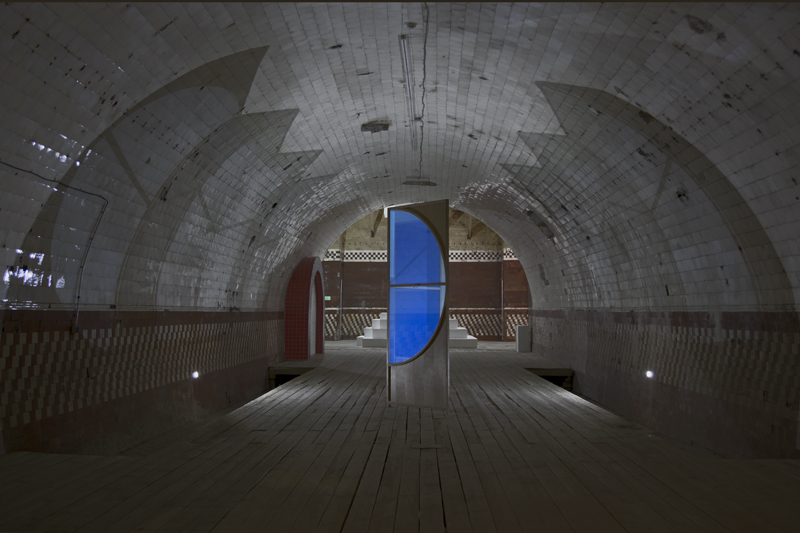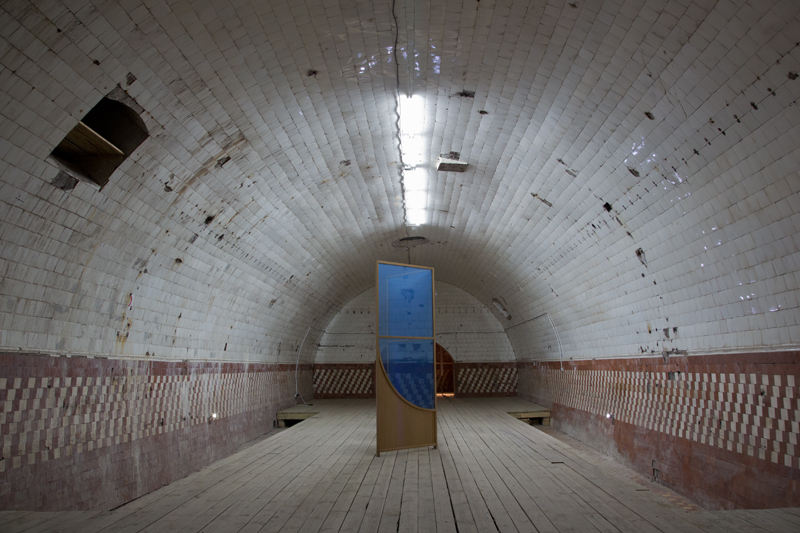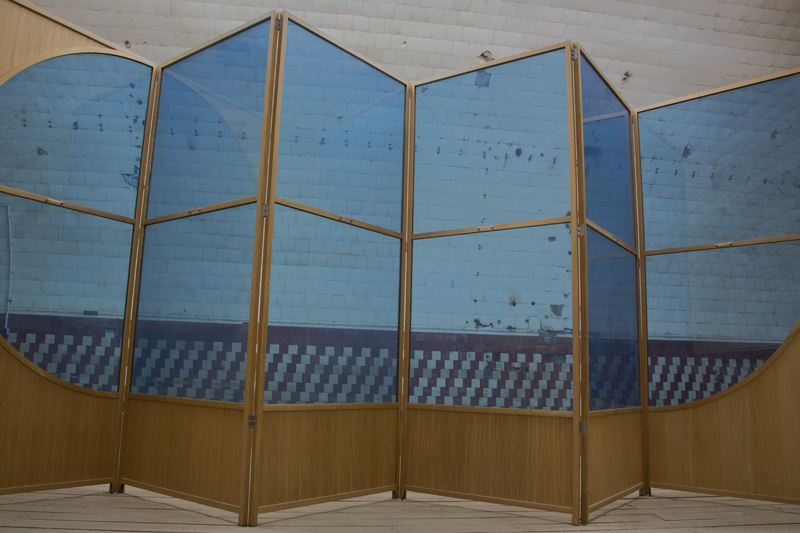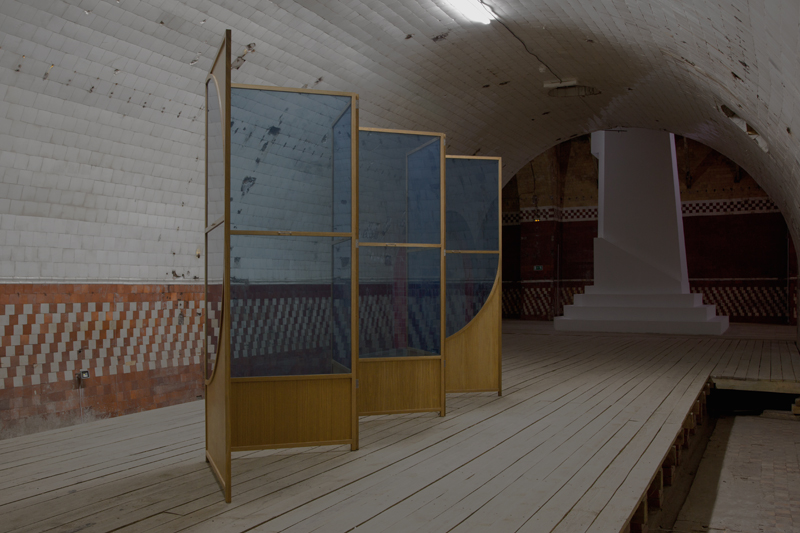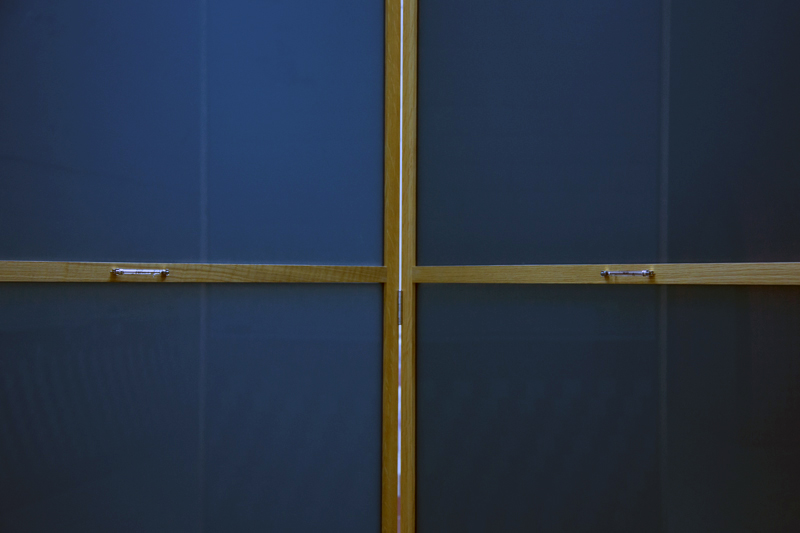 ENCOUNTER



Winzavod, Moscow, 2014
The installation Encounter is a light piece constructed of twelve window panes made of Pdlc-Glass. As rays emanating from the radioactive decay processes of the surrounding area hit the window panes, they are detected with radioactivity detectors located at the bottom of each pane. As radioactive particles hit the detectors, the surface of the glass flutters alternating from transparent to opaque and back again. Radioactivity is invisible to the natural eye but omnipresent in minute quantities in all environments.
Encounter reacts to the space in which it exists by making the invisible visible the imperceptible perceptible.