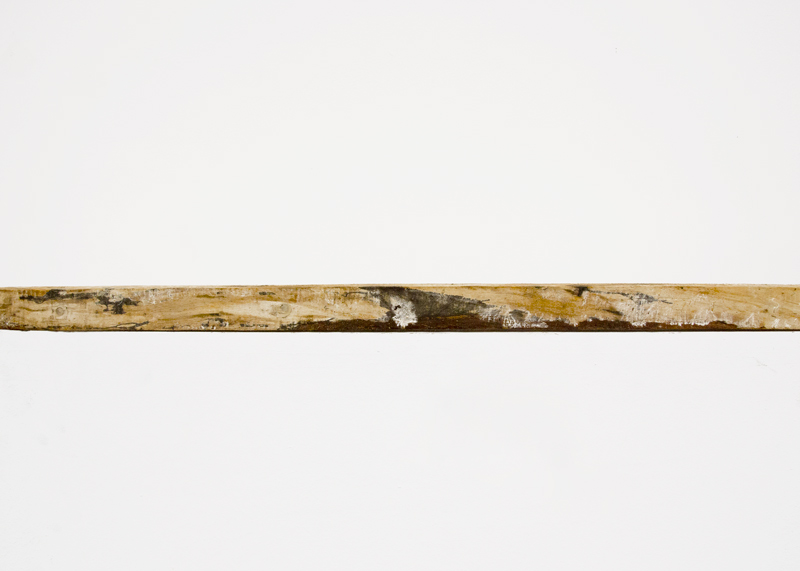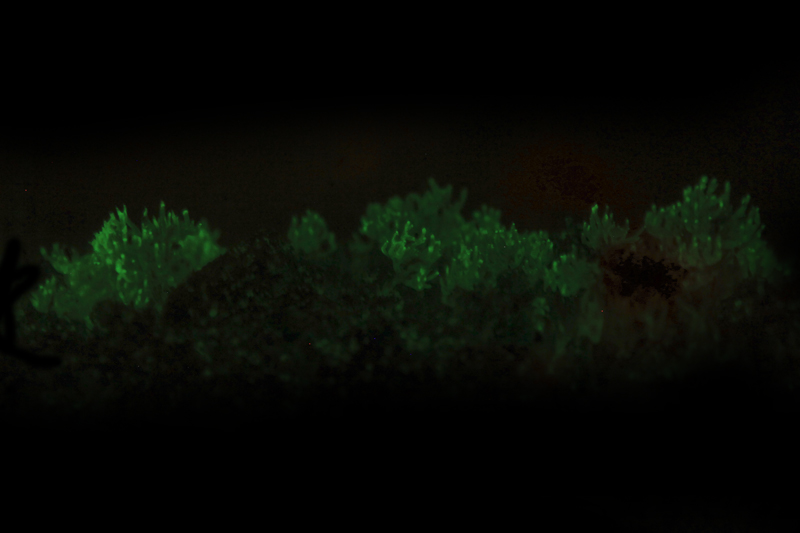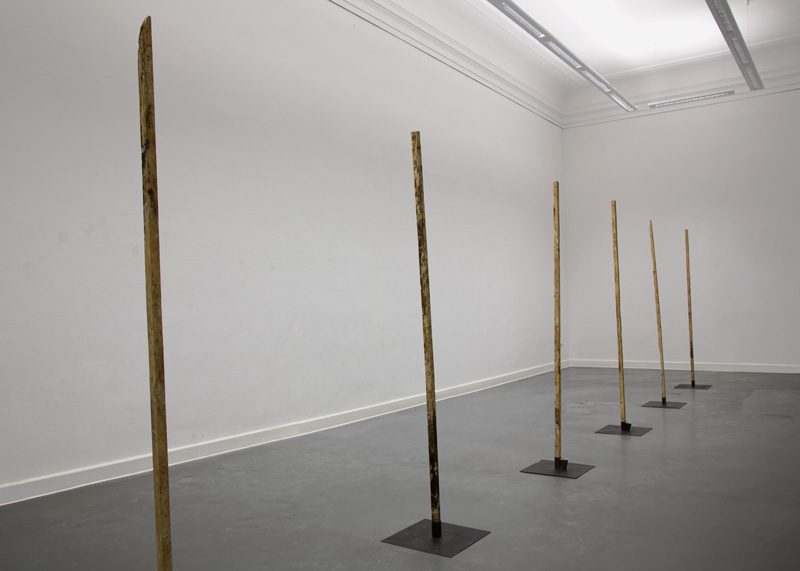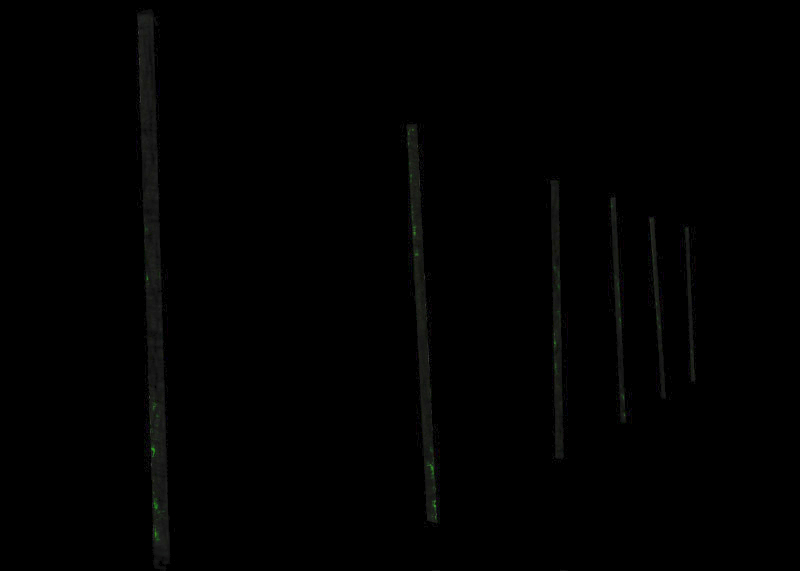 TIMEPIECEONE



Berlin, 2014
The installation Timepieceone shows six wooden sticks inhabited by bioluminescent mushrooms situated in a black room.
Entering the space, one is enveloped in the subtle smell of forest and mushrooms.The viewer´s perception begins to change depending on the duration of their stay —the darkness becomes less insidious and disorientation fades. At the beginning the viewer only recognizes the light of one vegetated stick while other sticks begin gradually to appear.
Due to the continuous growth of the mushrooms the appearance of the installation changes throughout the exhibition period.