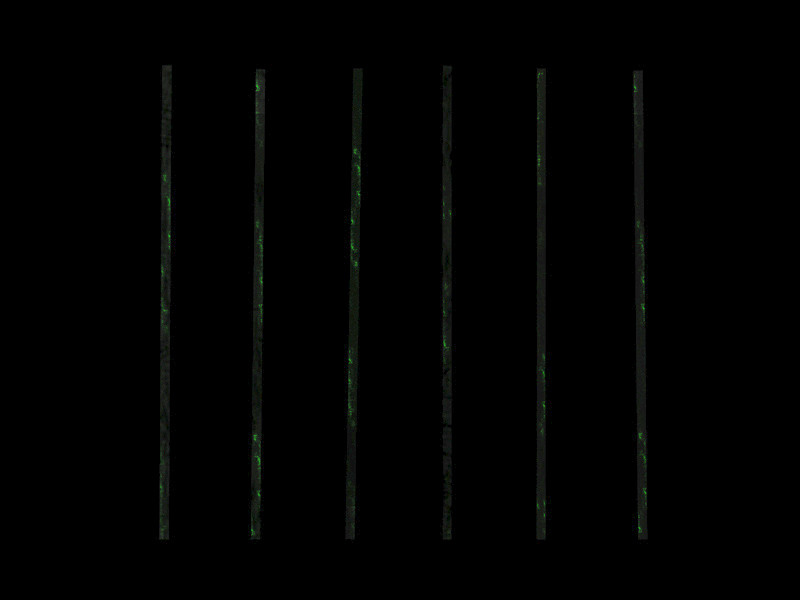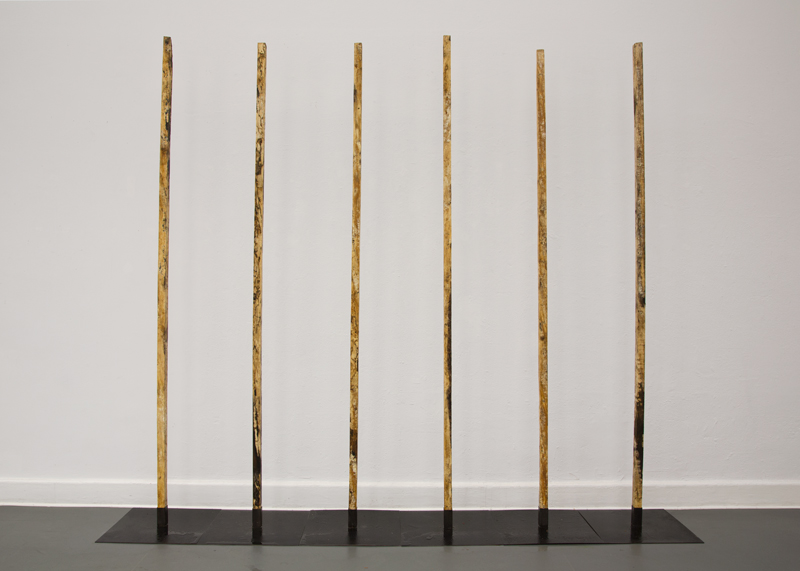 PARALLEL



Studio, Berlin, 2013
The work Parallel consists of six wooden sticks that are inhabited by biolumniscent mushrooms and placed at the end of the darkened room, close to a wall, parallel to each other.
After a certain period of adaptation to the darkness, the viewer notices lights that appear to be pending in the air forming one large dimensioned wall piece. The work contrasts the symmetry of the sticks with the irregular growth pattern of the mushrooms.
The process of orientation and the time in the darkness are the basic experience of the work that are being demanded from the viewer. Only with this precondition the viewer is able to fully experience Parallel.