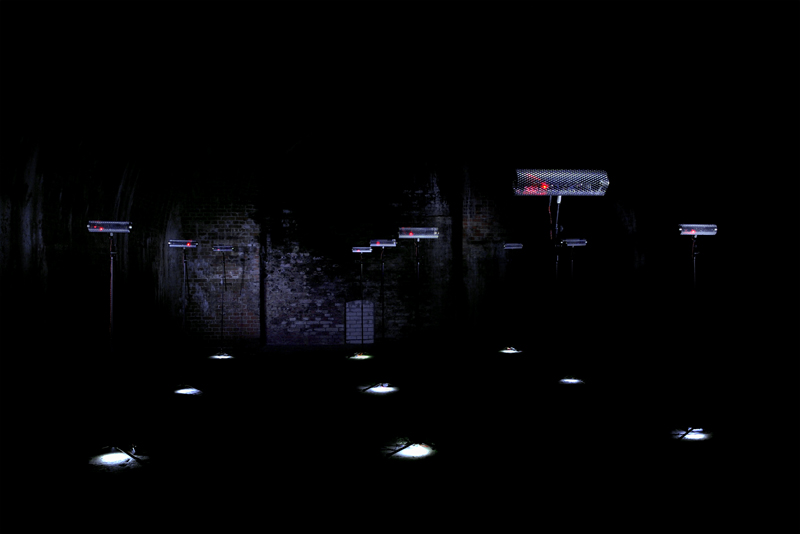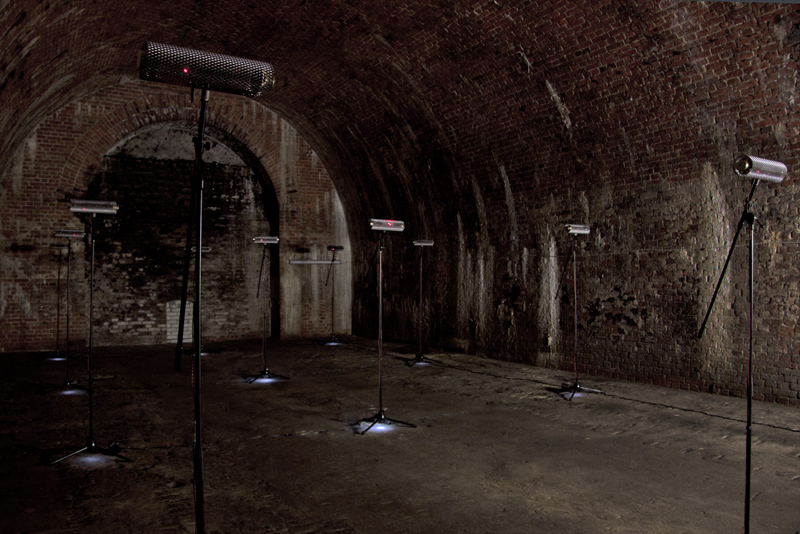 Minutes, Berlin 2009



The sound installation Minutes consists of twelve sensors measuring the local radioactive decay processes transforming it into differently low or high sounds. The room, so to speak, expresses its radioactive potential in twelve channels. The darkness of the room influences  the viewer´s movement while the units, installed in a regular grid, serve as acoustic landmarks supporting the viewer´s orientation. The viewer´s presence and position affect the probability of decay processes therefore, the viewer becomes a variable influencing the composition of the emerging sound acoustics.

The work was realized in collaboration with Martin Schied.